About The Suburban Collection
The Suburban Collection based in Troy, MI, offers an array of automotive solutions to retail and industry customers throughout Michigan. The company's 70+ year commitment to customer service excellence is backed by a comprehensive selection of brand names, spanning over 33 convenient dealership locations, AAA-approved auto repair,
Suburban Auto Parts
and eight Suburban Collision Center locations.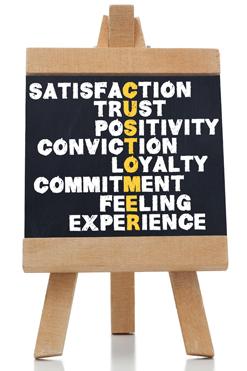 WHY SUBURBAN CHEVROLET OF ANN ARBOR
We understand that there are a lot of choices when buying your next new or used vehicle, financing your purchase, getting service performed, or buying parts for your vehicle. It's a tough decision unless you've already had a history of great service from an automotive retailer.
If you're looking for an auto dealership that can serve your automotive needs, we want to provide you a list of reasons our customers tell us that they come to Suburban Chevrolet of Ann Arbor 
Chevrolet certified pre-owned vehicles
- General Motors has trained Suburban Chevrolet of Ann Arbor technicians to inspect and repair our pre-owned Chevrolet  vehicles to bring them up to the stringent standards required to be classified as 
Chevrolet certified pre-owned vehicle
.
Professional, certified sales staff - Chevrolet has certified our sales staff and the National Automotive Dealers Association has accredited our staff in the best communications practices and ethical treatment of customers.
Largest Chevrolet  dealer in the area - Suburban Chevrolet of Ann Arbor is the Chevrolet sales volume leader in the area and we think our focus on customer satisfaction is the primary reason.
Easily accessed location - Our facility is easy to find, located at 3515 Jackson Road. Reaching our location from M-14 or I-94 makes for an easy commute to our dealership.
Free Wi-Fi - We provide free Wi-Fi access for all our customers to use all your electronic devices while you're waiting for service to be performed.
Family-owned business - The Fischer family has owned car dealerships since the 1950's and Suburban Chevrolet of Ann Arbor is proud to be part of the Suburban Collection dealership group, all striving to maintain the same levels of superior customer satisfaction and service. This customer service perspective has allowed the Suburban Collection to grow to one of the largest dealer groups in the nation.
1,700+ used cars in stock*
   - Being part of the Suburban Collection of dealers, our Ann Arbor dealership has plenty of
used cars
on-site and access to over 1,700 other vehicles in the metro Detroit area.
4.8 out of 5 star rating on DealerRater* - We're particularly proud of our 4.8 rating at DealerRater - the premier automotive dealer rating service. Over 100 customers* have spoke up on our behalf. DealerRater has over 700,000 reviews, and gets over 850 new reviews every day!
Delivery to your location - Our staff is happy to deliver your new or used vehicle, free of charge to your work, home or location of your choice.
Suburban warranty on used cars - We offer our own warranty on many of the used cars we sell.
Internet sales team - We have an Internet sales staff to assist customers that prefer to do business over the Internet, or just can't drive to the dealership to get questions answered.
Ann Arbor's newest dealership - Suburban Chevrolet of Ann Arbor has the most up-to-date facility in the area. Having been remodeled recently, the showroom, technicians bays, tools, and customer waiting area all have the latest amenities and are designed with the industry's best practices in mind.
CarFax reports - We offer our used car customers access to CarFax to help them become more comfortable knowing more about the used car they are interested in.
TradePending reports
- Trade Pending is a premier provider of
used car valuations
that our customers love because they can easily and quickly can find out what their trade-in vehicle is worth.
A+ rating at the Better Business Bureau* - We have the highest rating possible at the BBB and are a "member in good standing". We are also an accredited BBB business.